Here are some pictures of people at Defcon...
If you see yourself and don't want to be in here, let me know, 'll take the pict out. And again don't say "i'm on all your damn pictz"!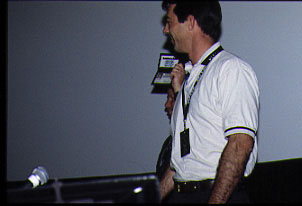 Yes, i'm a Fed...
Too bad... they got caught before anything started...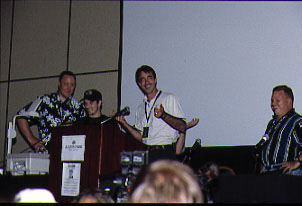 They had fun anyway... And a T-shirt of course...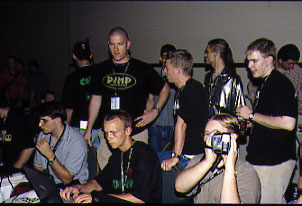 Some friends talking to the guys partipating in "Capture the flag"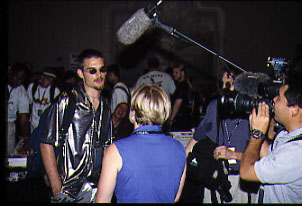 This guy must be famous...
(btw, he is...)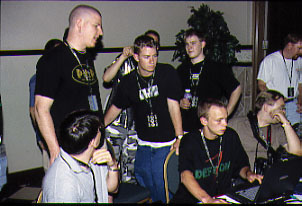 :)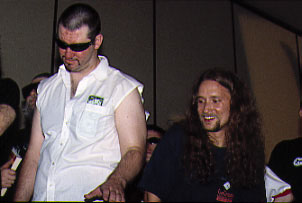 Mudge having fun... again...
;)
Phil Loranger, cares about the army's networks. his message: don't do illegal things that could take you to... jail. Instead, work for private sector or for the army...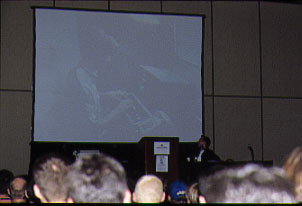 Kevin Poulsen just got out of jail and came with his lawyer to talk about his story and the way the media talked about him at that time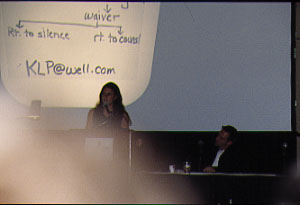 him and the lawyer.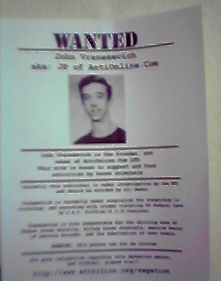 No money would be given for the capture of this guy...
But, yes, as it says on this paper, stay away of him...
;))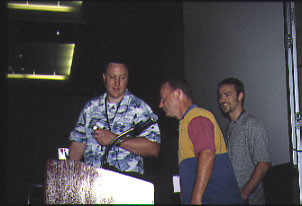 Yes, I work for the NSA...
(one more who gets a nice T-shirt "I'm a Fed")